Design

Usability

Warranty

Durability

Price

Easy of use
Fitbit Blaze Smart Fitness Watch TE Rating
If you are a fitness enthusiast you are going to love this device. This can be your only wearable for the whole day. It can track time, heart-rate monitor, help you in getting the exercise done. The auto-tracking feature needs no manual setup for your different kind of activities.
It does all the thing it advertised. Within this price, this might be one of the best smartwatches in the market. Overall a very good device.
Several number of fitness wristband products are available in the market. The reason for us to choose this is because of the user reviews. This is one of the best sellers on Amazon and most of the user reviews are good.
General Info About the Product:
Thew functions and general things to know about this Fitbit Blaze Smart Fitness Watch are as follows.
It can track steps, distance, calories you burn, floors you climbed and active minutes you have spent on the track.
Wrist-based heart rates monitoring without any chest straps.
Simplified heart rate zones for quickly checking exercise intensity during workouts.
It is able to do multi-sport tracking like track runs, cardio, cross-training, biking etc.
Effortlessly and automatically record workouts to your dashboard with SmartTrack app.
Enabled connected GPS to map your routes and see run stats like pace and duration on display (when connected with your phone).
With FitStar workout on your wrist, you will get step-by-step instructions and graphics to ensure you complete each move correctly.
FitBit Blaze has 1.66-inch, 240 x 180 pixel, color touchscreen LCD.
Though it is widely used for exercising purpose, but it is very handy to track distance, pulse and your workout details when you are on the move. Handy for anyone moving on earth.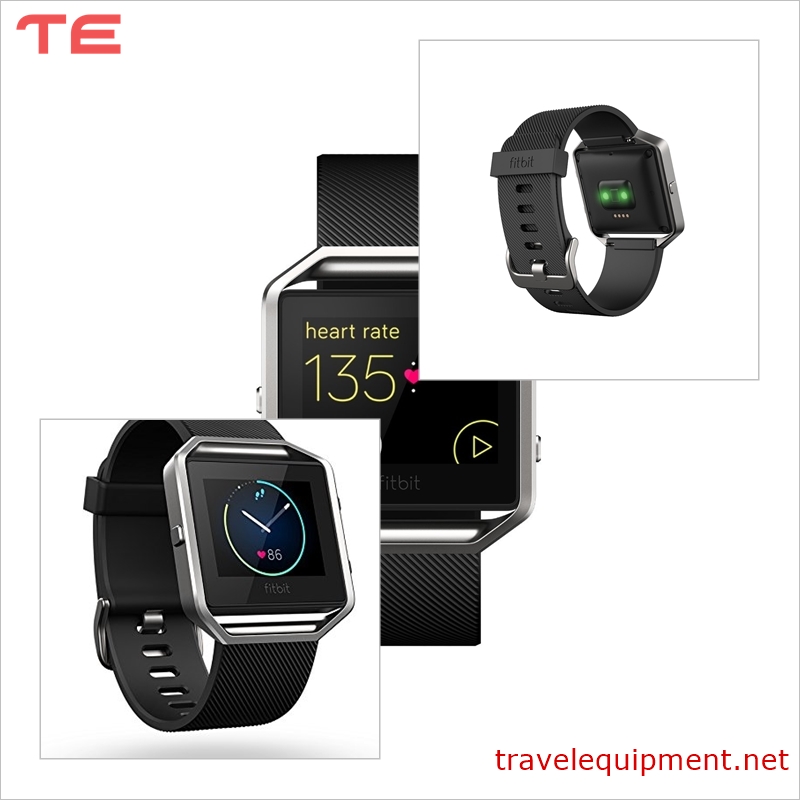 This device is not any big innovation in smartwatch technology. But, it does what it is for . It's just another smartwatch that has GPS enabled and can do all day heartbeat monitoring. Comes in handy for those who are health conscious and loves to track their regular activities.
One feature that is loved by all, you do not need to manually activate any activities. The auto-tracking feature is able to identify and log activities depending on your heartbeat and movement.
FitBit says it tracks heartbeat every 5 seconds during the day and when you are working out it will monitor the data every second. This is somehow good for accurate data log.
The design is simpler and easy to use than other fitness watches in the market.
FitBit provides 2 years of limited warranty for the product. Please check their reference manual for the full details on the warranty claim.

Pros:
01. Touch screen color displays that is pretty cool.
02. All day heartbeat monitor that can be put into FitBit app for analyzing later.
03. Onscreen workout guide with popular FitStart app.
04. GPS enabled smart watch with all-day activity tracker. Good for the cyclist.
05. Adjustable and removable wrist bands.
06. It has silent alarm system like pretty much other smart watches.
07. It can relay your phone calls, text messages, and notifications from your smartphone.
08. You can customize the watch faces.
09. Large display with gorilla glass. Helps to resist scratch.
Cons:
01. The heart rate monitor does not have an external sensor and thus it can be said it might not be accurate for all activities.
02. It doesn't have GPS included, GPS tracks are available only when you are connected with your phone.
03. It is a large watch, but not that much to make it uncomfortable to wear.
04. It's not waterproof.
FAQ:
01. How long is the battery life?
Ans: it all depends on the syncing habit of the users. Normally it should go 4-5 days on a single charge.
02. Is it water proof?
Ans: Nope. It is water resistant. That means in normal rain or water splash will do no harm. But soaking for long will damage the watch.
03. Can I download music on the watch?
Ans: No, you can't. The watch is good for controlling your music play only. It works with Bluetooth and you can use it only with your phone.

Recommended Items:
You can buy additional strapping with the FitBit Blaze. Strapping can give your watch a shinier and stylish look. They are also suitable to use in different occasion.
01. Fitbit Blaze Accessory Band, Classic, Blue, Large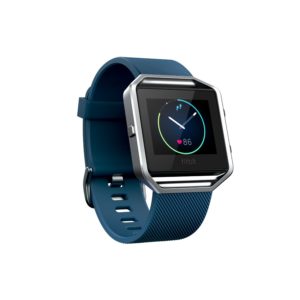 02. Fitbit Blaze Accessory Band, Leather, Camel, Large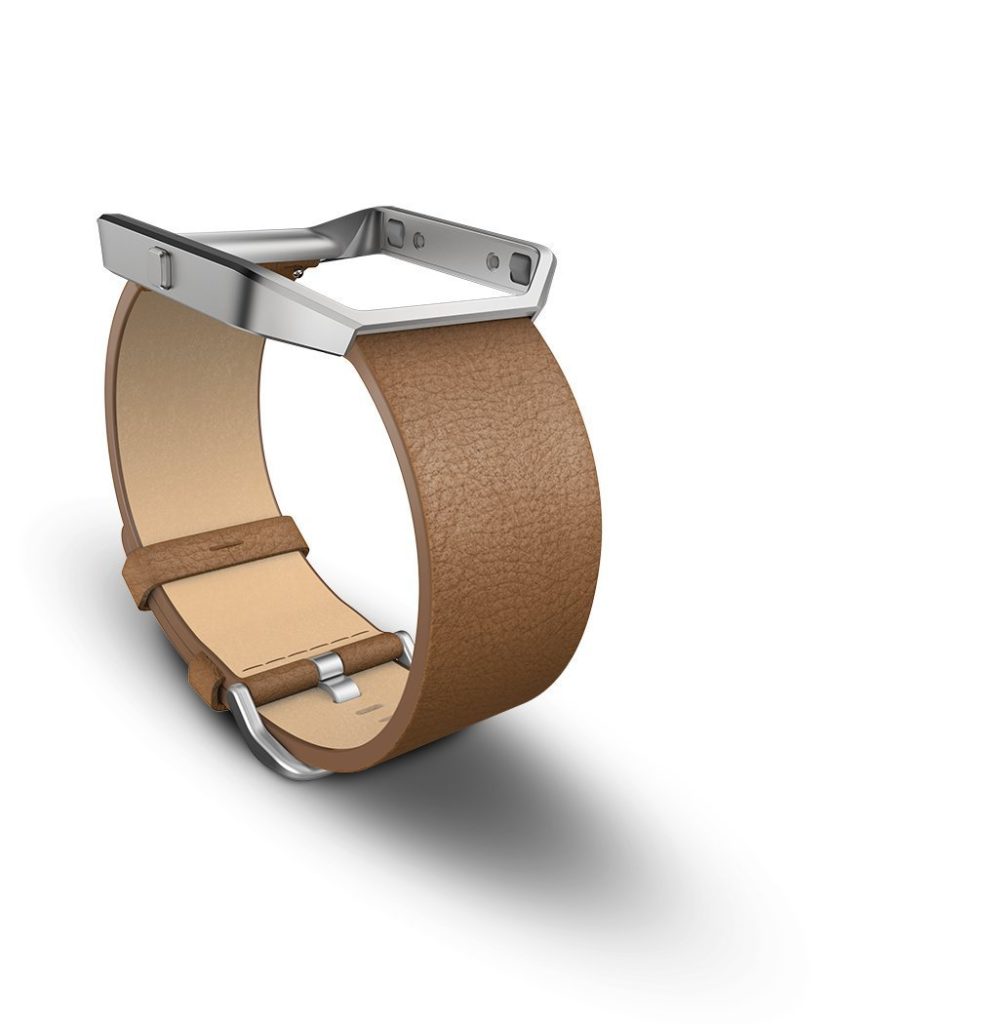 03. Fitbit Blaze Accessory Band, Metal, Silver, Standard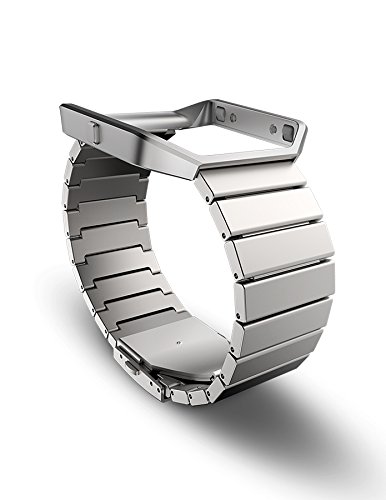 Overall this is a good device for tracking your fitness activities in everyday life and when you are traveling. The 5 days battery life also helps to go a longer period without any interruption.